Saasz Solutions Announces its Partnership with Fujifilm for ME Expansion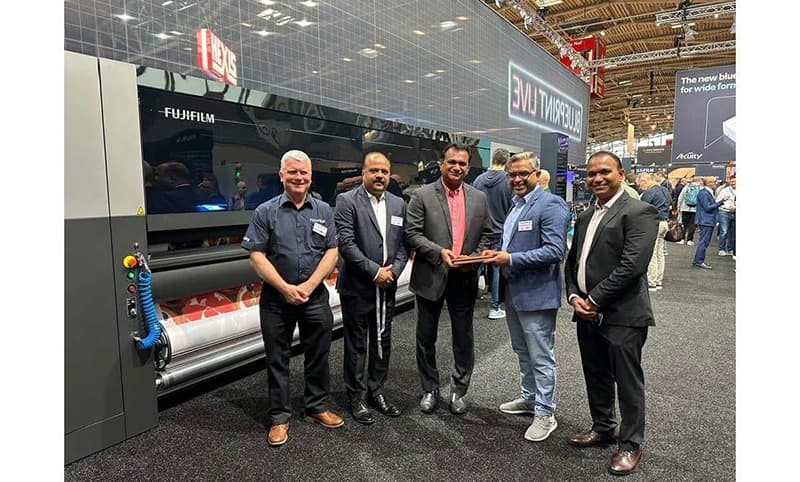 Saasz Solutions is excited to announce its new partnership with imaging and printing major Fujifilm Middle East FZE, setting to expand the availability and distribution of Fujifilm's cutting-edge printers in the Middle East region.
As part of the collaboration, Saasz Solutions will now offer Fujifilm's Acuity Prime series UV flat bed printer and Acuity Ultra R2 series UV roll to roll printer in 3.2 and 5-meter variants, bringing a new level of quality and versatility to the region's printing market.
The Acuity Prime series is a versatile UV flat bed printer specifically designed for glass printing, interior decoration, POP displays, and Braille printing applications. With its advanced features including primer, varnish, and white options, the Acuity Prime series empowers businesses to explore a wider range of materials and create stunning, high-quality prints for various purposes.
Acuity Ultra R2 series, on the other hand, caters to high-volume printing demands, making it ideal for billboards and fabric printing. Its industrial print head with a 3.5 picolitre drop size ensures consistent high quality image resolution for both indoor and outdoor applications. The Acuity Ultra R2 can achieve printing speeds of up to 402 square meters per hour, significantly enhancing productivity and meeting the demands of fast-paced production environments.
The collaboration marks a significant milestone for both companies aiming to revolutionize the regional printing industry by delivering powerful, reliable, and cutting-edge printing solutions that cater to diverse business needs.