Compact line of 3D CNC routers, milling machines and engravers COMAGRAV.
MISTRAL is an entrance product of the COMAGRAV family. With a working area of ​​1×1 m, it is ideal for smaller companies.
The robust and precise steel construction predestines MISTRAL for industrial operations and provides a long service life.
We offer a professional version with servomotors and a more affordable micro-step technology, which offers a good price in this category of machines.
CNC router, milling machine and engraving machine COMAGRAV MISTRAL works mainly in acrylics processing, advertising production, metal production and wood production.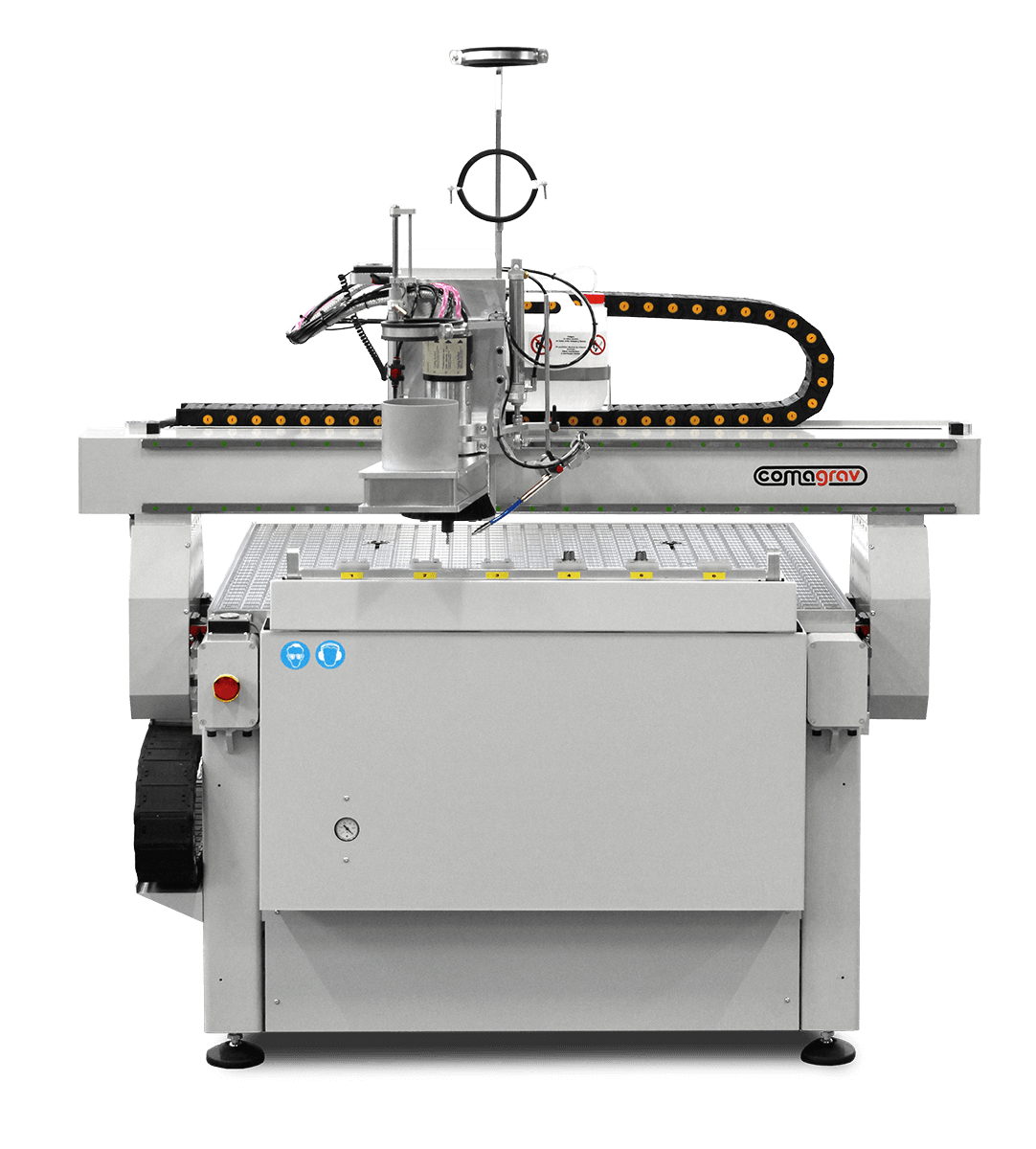 Workspace
| | |
| --- | --- |
| COMAGRAV MISTRAL 1000 | 1100 x 1005 mm |
Parameters
| | |
| --- | --- |
| Z axis movement | 130 mm |
| Z axis space under gantry | 130 mm |
| Maximum feed rate | 300 mm/s – 18 m/min servo version, or 150 mm/s – 9 m/min with stepper drive |
| Resolution | 0,00625 mm (servo version) or 0,01 mm |
| Spindle power | up to 3600 W |
| Spindle speed | up to 50.000 RPM |
| Control system | PILOT 3D controller via TCP/IP |
Standard equipment
Automatic Z sensor
Emergency safety STOP buttons
Work table for high-pressure vacuum and oil-free high-pressure pump (vacuum variant)
Precise T-slot table with clamps (T-slot variant)
Routing software Vectric
Control panel with DELL PC (servo version), Windows 10 IoT Enterprise operating system
Optional equipment
Spray cooling system (PROFI or standard)
Automatic tool change with covered tray
Work table for high-pressure aluminum vacuum
Dust collecting
Mechanical scanning probe
Camera system for cutting with registration marks
Control panel with DELL PC (option for step version), Windows 10 IoT Enterprise operating system
COMAGRAV MISTRAL
CNC router, milling and engraving machine
Work surface is available in size 1100 x 1005 mm.
Spindles with power up to 3.6 kW 50.000 RPM
With automatic tool change and covered magazine for HSK toolholders.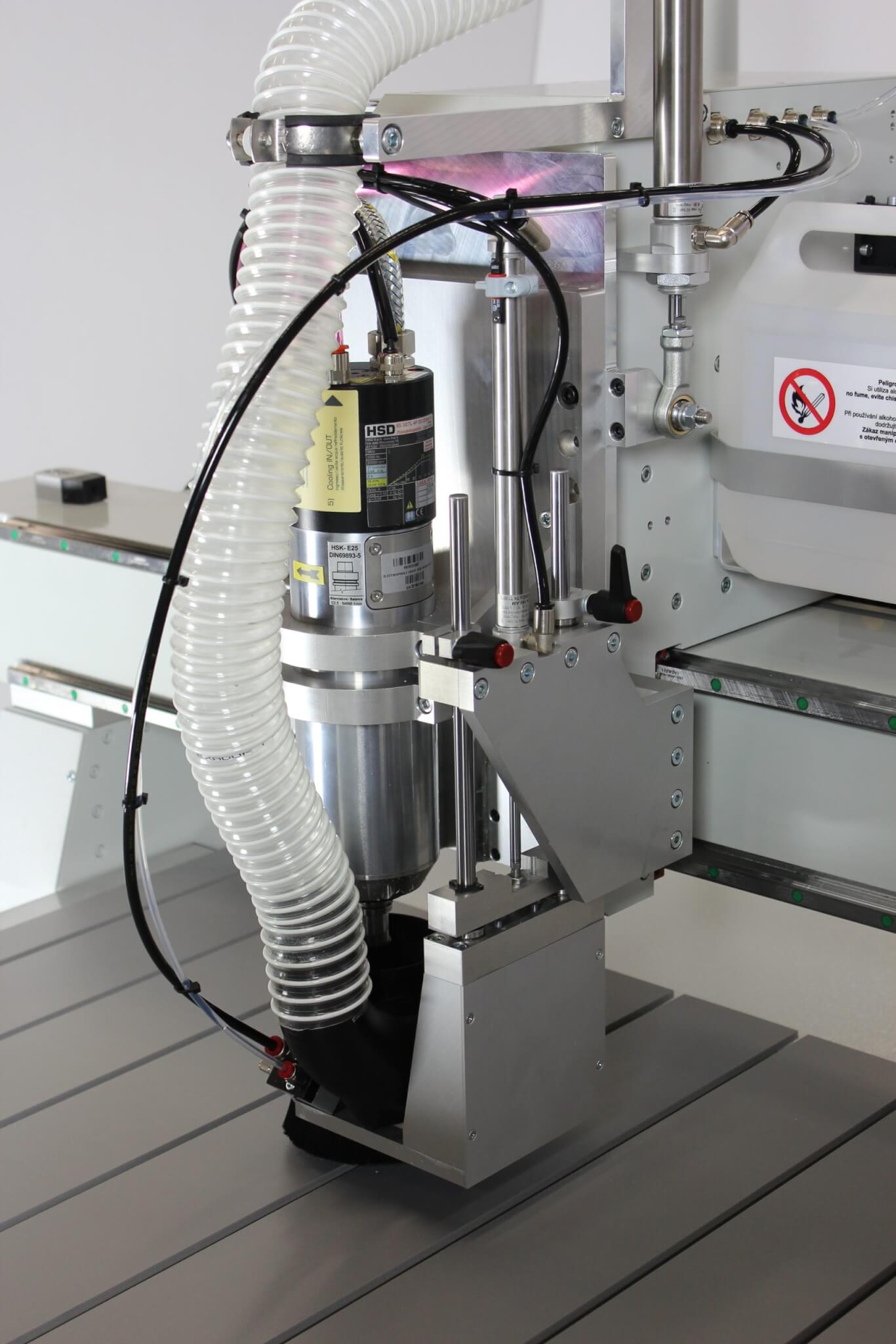 COMAGRAV MISTRAL are industrial engravers, milling machines and CNC routers for professional work. We offer milling spindles with manual or automatic tool change. COMAGRAV MISTRAL works in industries from prototyping and model production, through signmaking workshops, to three-shift operations with serial production.
The standard delivery includes a vacuum work table or table with a T-slot, automatic Z-axis sensor, milling and engraving software, open 3D control system.
Spindles are optional with manual or automatic tool change.
Applications and industry:
COMAGRAV MISTRAL are compact milling and engraving machines ideal for use:
in the metal industry for engraving, for the creation of front and instrument panels, mechanical components, division of aluminum boards, etc.:
in the production and processing of acrylics for cutting shapes, 3D molds and models from resins and MDF, for cutting vacuum moldings;
in signmaking for engraving, for cutting smaller formats of boards made of brass, aluminum, acrylic, plexiglass, etc., for milling and cutting letters, shapes and 3D surfaces
in the packaging industry for milling foam materials.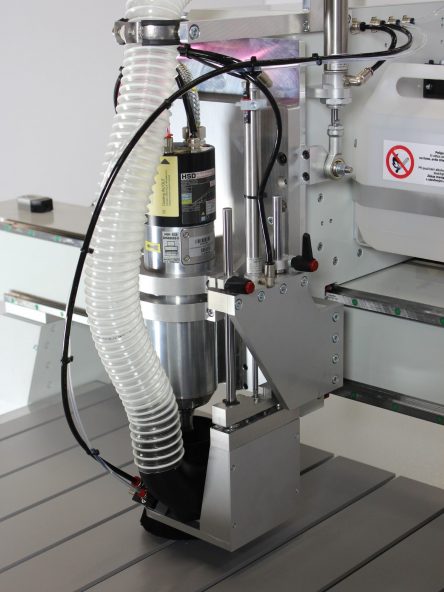 MISTRAL servo ATC spindle HSD 3.6kW 50.000RPM
Ideal for cutting: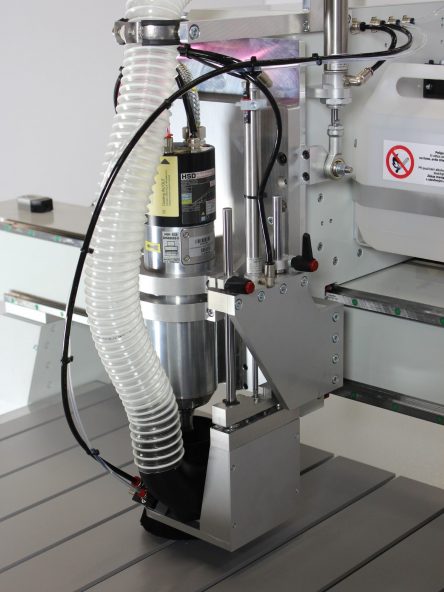 MISTRAL servo ATC spindle HSD 3.6kW 40.000 RPM
Ideal for cutting: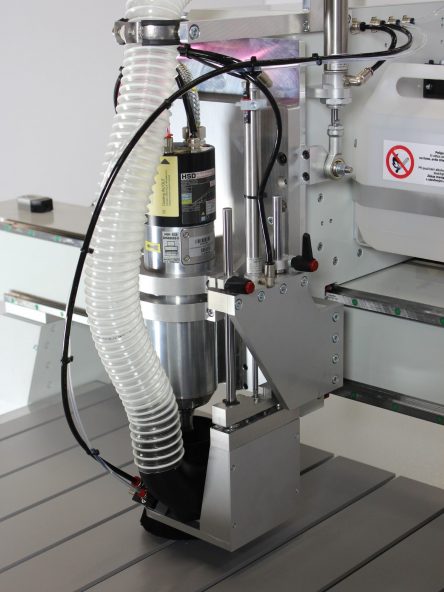 MISTRAL servo ATC spindle 1.1kW 24.000RPM
Ideal for cutting: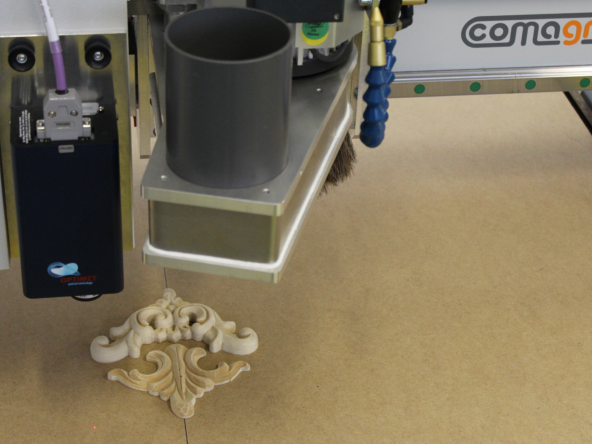 Laser scanning probe – 3D laser scanner
Rotary adapter for engraving cylindrical objects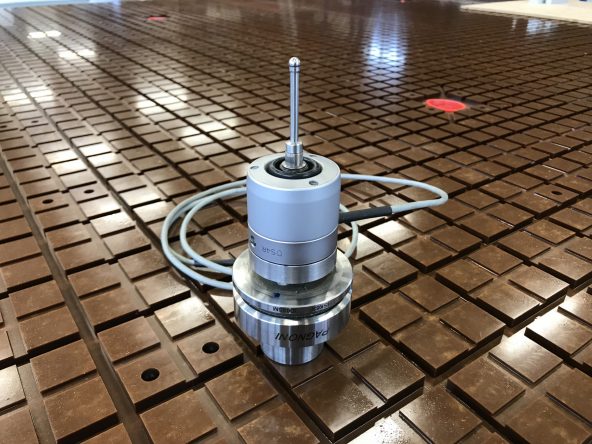 Touch scanning probe SCAN COMAC 1 – 3D mechanical scanner
Tool cooling – Spray cooling system with flexible hose
Tool cooling – Cooling system COBRA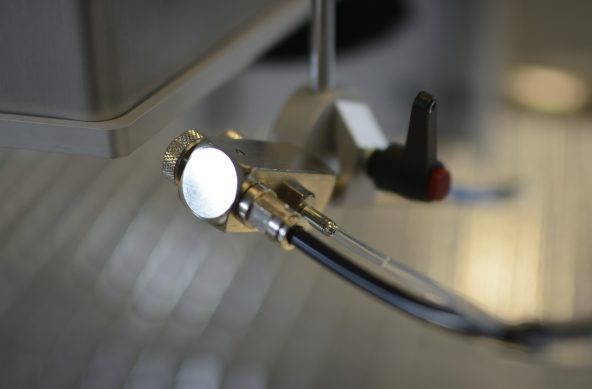 Tool cooling – Spray cooling system PROFI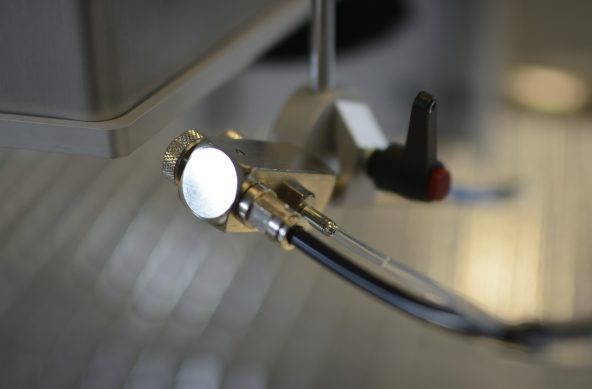 Tool cooling – Spray cooling system PROFI AUTO
Air conditioning 300W, mounting on the cabinet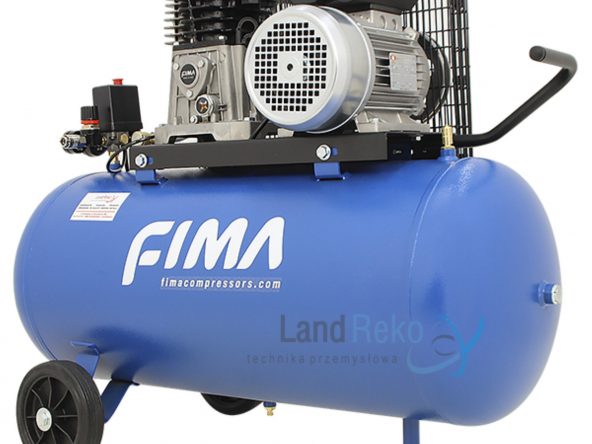 COMPLETE SET of compressor JUMBO C9K 1,5kW
Screw compressor KA3 3.0 kW with low noise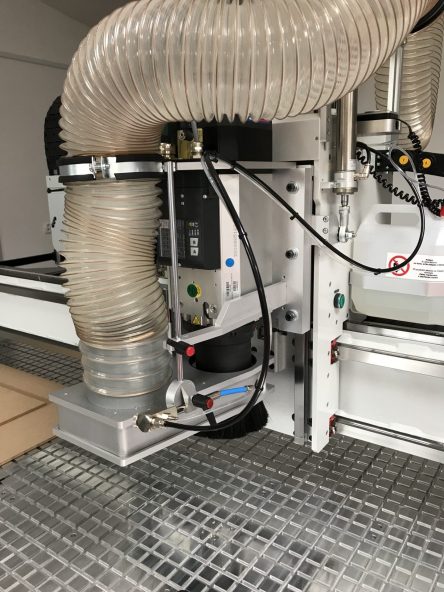 Preparation for dust and chip extraction Pneumatic ATC NOTUS